Implantology
Dental implants are metal or zirconium posts that are surgically positioned into the jawbone beneath your gums. Once in place, they allow your dentist to mount replacement teeth onto them.
How do Dental Implants Work?
Because implants fuse to your jawbone, they provide stable support for artificial teeth. This secure fit helps the dentures and bridges as well as individual crowns placed over implants feel more natural than conventional bridges or dentures. In some occasions, ordinary bridges or dentures are not comfortable or possible. The advantage of implants is that no adjacent teeth need to be prepared or ground down to hold your new replacement tooth/teeth in place. To receive implants, you need to have healthy gums and adequate bone to support the implant. You must also commit to keeping these structures healthy. Meticulous oral hygiene and regular dental visits are critical to the long-term success of dental implants. For more information do not hesitate to consult your dentist during your regular check.
Crown, bridge, inlay, onlay, overlay, facings.
All these prosthetic restorations are made of porcelain, zirconium or composite. Thanks to our advance technique in digital dentistry we can be certain to perform an extremely high quality treatment in one single appointment.
The Cerec – Cad Cam treatment.
After the preparation of the tooth, done under local anesthesia to prevent any discomfort, we will follow the next steps:
Step 1: Scan
We scan all the teeth with the CEREC Omnicam for precise 3D images in natural color.
Step 2: Design
After analyzing the complete scan, the CEREC software generates outstanding restoration proposals that will be adjusted by the dentist.
Step 3: Produce
The CEREC grinding and milling unit and CEREC software are optimally matched. Milling/grinding the (solid zirconia) restoration design is extremely precise, giving the restorations smooth surfaces and edges and very fine fissures.
Step 4: Sinter and glaze
Full-contour zirconia restorations are sintered and glazed chairside in the compact CEREC SpeedFire. The induction technology allows unparalleled short sintering and firing times.
Once the crown is finished, it will be permanently cemented with a composite based cement. Proven to be the best way to cement a crown. The treatment time varies between one and two hours.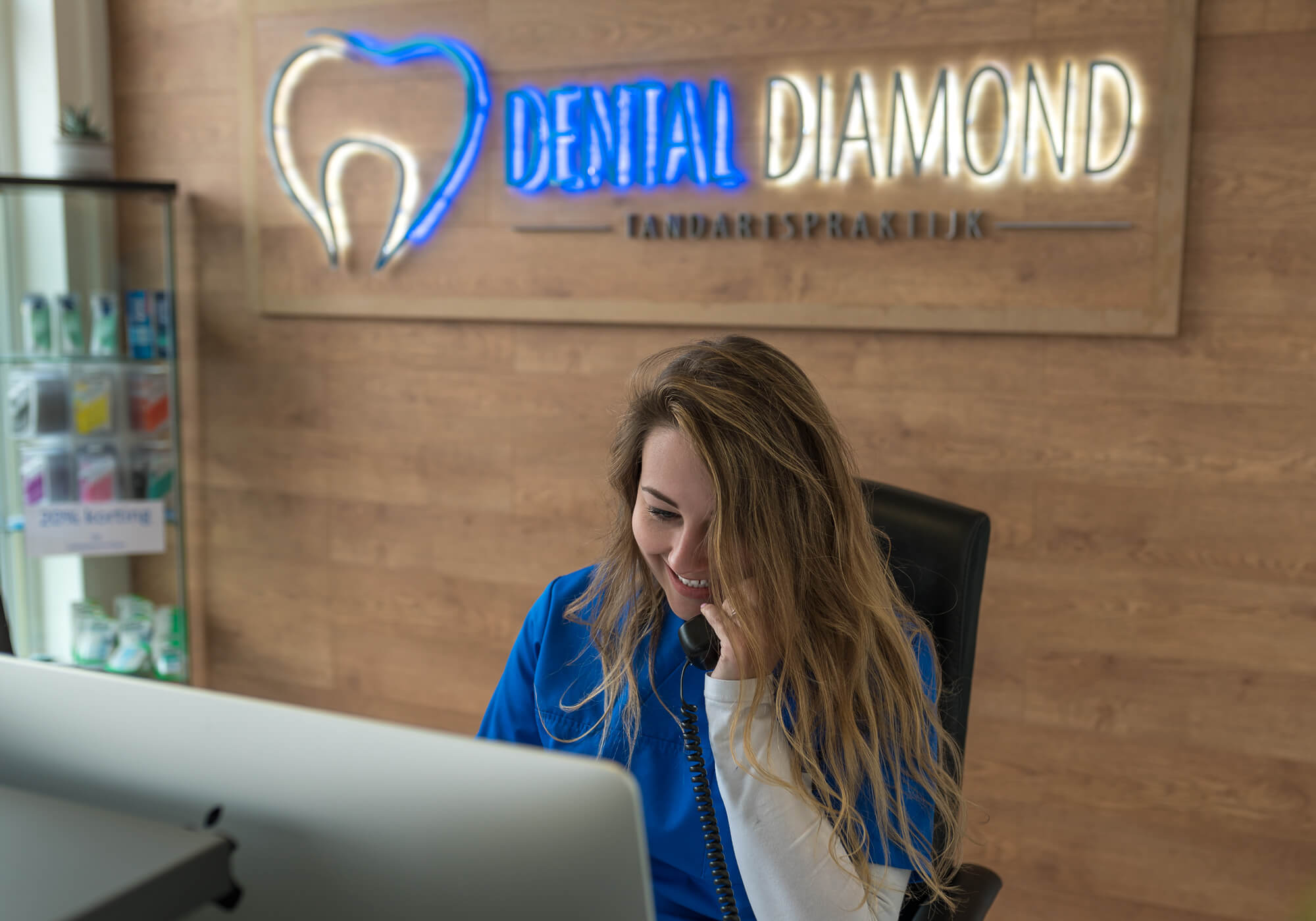 Leave us your details and we'll call you back as soon as possible